"The heart of a volunteer is never measured in size, but by the depth of the commitment to make a difference in the lives of others."
We consider volunteers to be the heart, the muscle, and an essential part of the StableStrides team. With the help of over 200 volunteers, our small staff is able to fulfill our mission, "to change lives", by supporting the unique needs of over 120 children, teens, adults, veterans, and service members each week throughout the year.
Individual Opportunities
No horse experience required! You just need the desire to make a positive impact on the lives of those we serve.
New individual volunteers must attend one of our volunteer orientations, where you will learn about StableStrides and the many volunteer opportunities we offer. Additional training opportunities are also available for volunteers interested in advancing their role and/or horsemanship skills.
Volunteers must be 16 years old or older and able to commit to a minimum of 2-4 hours/week over a 9-week session.
Opportunities include, but are not limited to:
Program Volunteers
Side Walkers
Provide physical and emotional support to our riders during lessons.
Horse Leaders (Adaptive Riding and Physical, Occupational & Speech Therapy)
Responsible for the safe handling of one of our therapy horses during lessons.
Team Leaders
Responsible for preparing therapy horses for classes and taking to and from the barn before and after class.
Horse Handlers (Group mental health services)
Responsible for the safe handling of one of our therapy horses during group mental health sessions at the Norris Penrose Center.
Fundraising/Marketing/Community Engagement Volunteers
StableStrides is dependent on donations, grants, and charitable giving to provide our life changing services. Fundraising volunteers help raise urgently needed funds so that StableStrides can continue to deliver the premier services in the region. Because fundraising isn't just about soliciting funds, our Marketing and Community Engagement volunteers help us communicate to the community why donations are needed and how they are being used.
Board of Directors and Special Committee Volunteers
Our Board of Directors and its related committees are made up entirely of volunteers who spend countless hours supporting our program and planning for its growth and advancement into the future. If you are interested in serving on StableStrides Board of Directors or one of our Special Committees, please email our Executive Director, Jason Frazier, at [email protected].
Barn Volunteers (Barn Buddies)
A Barn Buddy is assigned as a special advocate to individual horses. This position acts as an assistant to the Equine Director for the horse that you are assigned to. When special care is needed for that horse, you are trained in what to do and then able to apply what you learned immediately to your horse. As a Barn Buddy, you will also become an expert in grooming, learn the basics in Equine 1st Aid, learn the proper method of leading a horse around the property, and be able to address any stall care needs. The Equine Director will assign you a horse to buddy with.
Facilities/Maintenance Volunteers
With two large facilities to manage, we always require extensive ongoing maintenance and repairs. When things need fixing, we depend on our skilled facilities/maintenance volunteers. These volunteers assist with general maintenance and repairs to the facility and the grounds.
Special Event Volunteers
These individuals help with the planning, organizing, and hosting of StableStrides special events. This includes advertising, soliciting, silent auction and raffle items, set-up and cleanup at the event, and overall coordination throughout the planning process.
Administrative Volunteers
These volunteers help with the general administrative duties of the organization including helping with filing, data entry, phone calls, and various other office tasks.
We also seek individuals with specialized skills such as photography, video production, graphic design, public relations, and social media to help StableStrides remain aligned with its mission.
Group Opportunities
Group volunteer activities are an exciting way to support StableStrides and build team camaraderie!
These are great opportunities for churches, school groups, military units, and corporate teams. If you are interested in organizing a team of volunteers from your organization or club, please contact us at [email protected] or 719-495-3908.
Due to safety regulations, StableStrides requires all group members to be 14 years of age or older.
For project planning purposes, please reach out to book your team at least 30 days in advance.
There are a variety of ways your group can volunteer with StableStrides:
Facility Beautification and Improvements
Work on a variety of projects around our two properties, such as painting, landscaping, general maintenance, and cleaning.
Create Your Own Project
Tailor your teams' special strengths to our organizational and programmatic needs.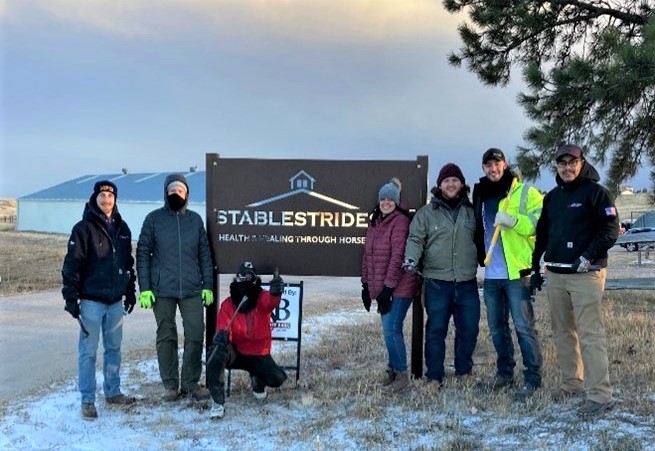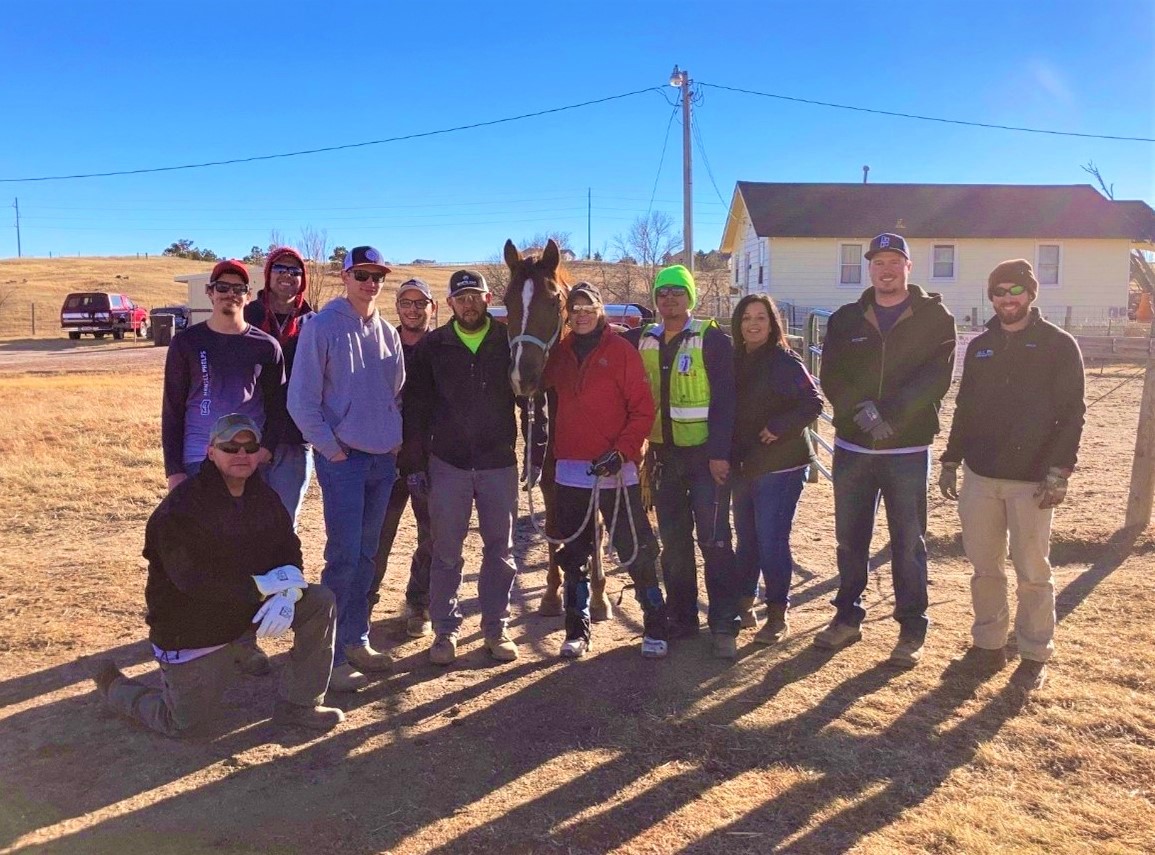 Stay in the know…sign up for StableStrides email list today