StableStrides is honored to announce it has received a grant from the Disabled Veterans National Foundation (DVNF) for $ 20,000 which will partially fund our Military Services Program that provides a range of therapeutic services to Veterans with physical disabilities and mental health conditions.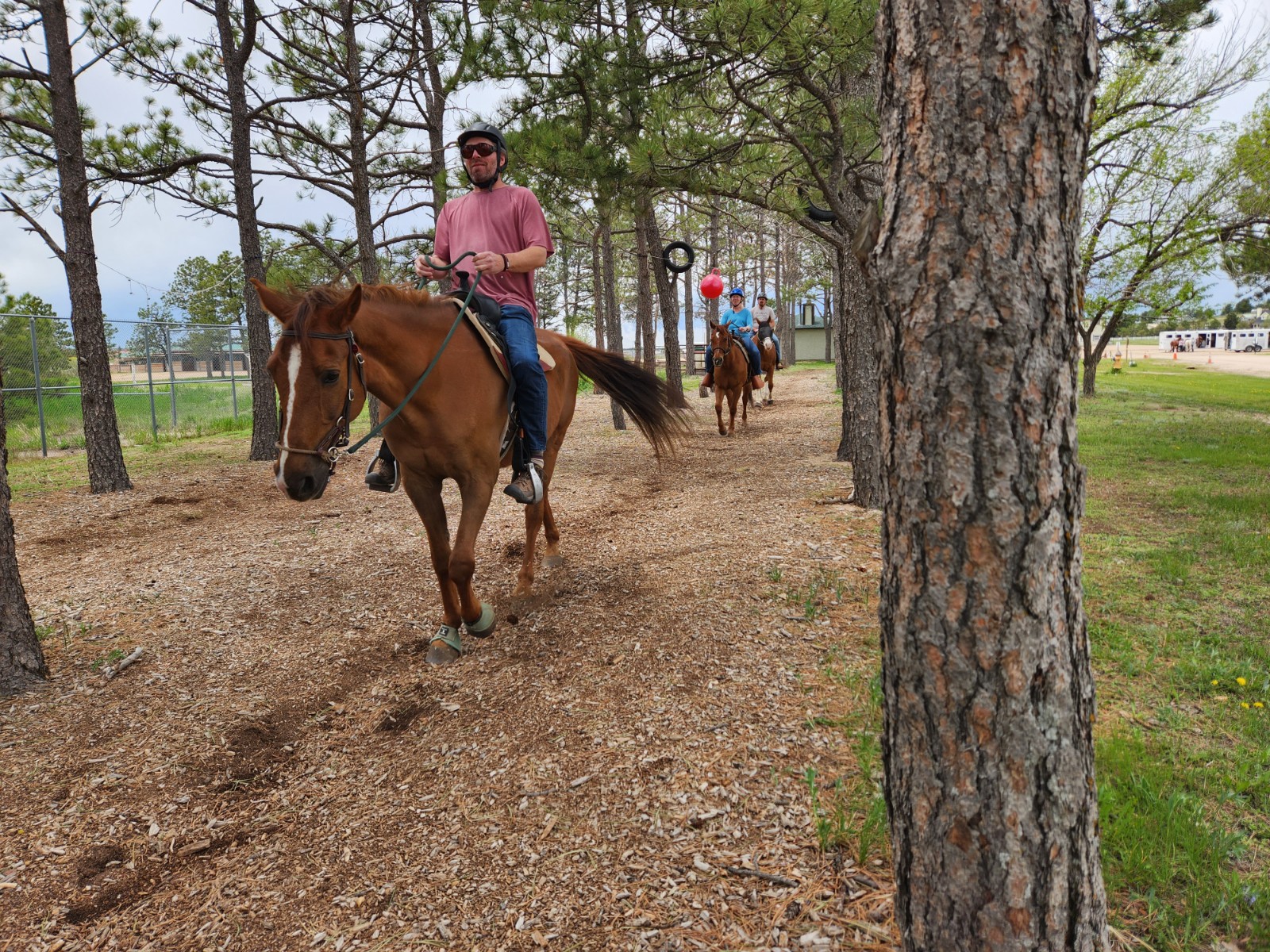 This funding will support our continued efforts to bring health and healing to our local Veterans. It will provide approximately 275 therapeutic equine-assisted sessions to an estimated 50+ veterans who will turn to StableStrides for help addressing physical disabilities and/or mental health conditions in 2023. With this population being so near and dear to our hearts in the Pikes Peak Region, we are very excited to count the Disabled Veterans National Foundation as a partner in changing lives through the power of horses.
Year after year, StableStrides provides more than 2,000 therapeutic sessions to veterans, active-duty service members, and their families. The Military Services Program at StableStrides helps each of our clients overcome the challenges they are facing and build the skills needed to be resilient, positively navigate future challenges, and thrive. Services provided are always client-centered, focusing on each client's strengths and ensuring clients feel empathy and genuine support from their StableStrides team.
At StableStrides, we believe horses and the therapy they provide is an essential solution to strengthen the minds and bodies of individuals, families, and the community as a whole. For this reason, we partner with area health agencies and military hospitals to ensure veterans needing our services have the opportunity to benefit from everything horses can teach us.
A combination of evidence-based practices and theories are utilized in conjunction with the therapy horse as a means of helping our nation's heroes overcome their invisible wounds in StableStrides' Equine Assisted Therapy program. Many people, especially veterans, can be resistant to therapy. The opportunity to work with horses in a nontraditional therapy environment (a barn, an outdoor area, or a trail/obstacle course) is the key to many veterans' willingness to initially enroll in services. The non-judgmental and accepting nature of horses provides a safe and supportive environment for veterans to process and work through their experiences and emotions. As one veteran expressed "I learned that I can conquer my fears. I can be more open to new experiences and not allow things to intimidate me."
Equine Assisted Therapy assists veterans with post-traumatic stress symptoms by processing and facilitating the reconnection between thoughts and feelings and, more specifically, learning to approach rather than avoid emotions and uncomfortable situations. This therapeutic process uses experiential learning and is solutions-focused meaning veterans are challenged to find solutions to problems in a timely and effective manner using the horse as a medium; learning is then applied and translated into everyday life. Veterans develop an awareness of their impact on their environment and move forward to make adjustments in order to produce the desired outcome.
I can overcome the trauma and demons of my past one moment at a time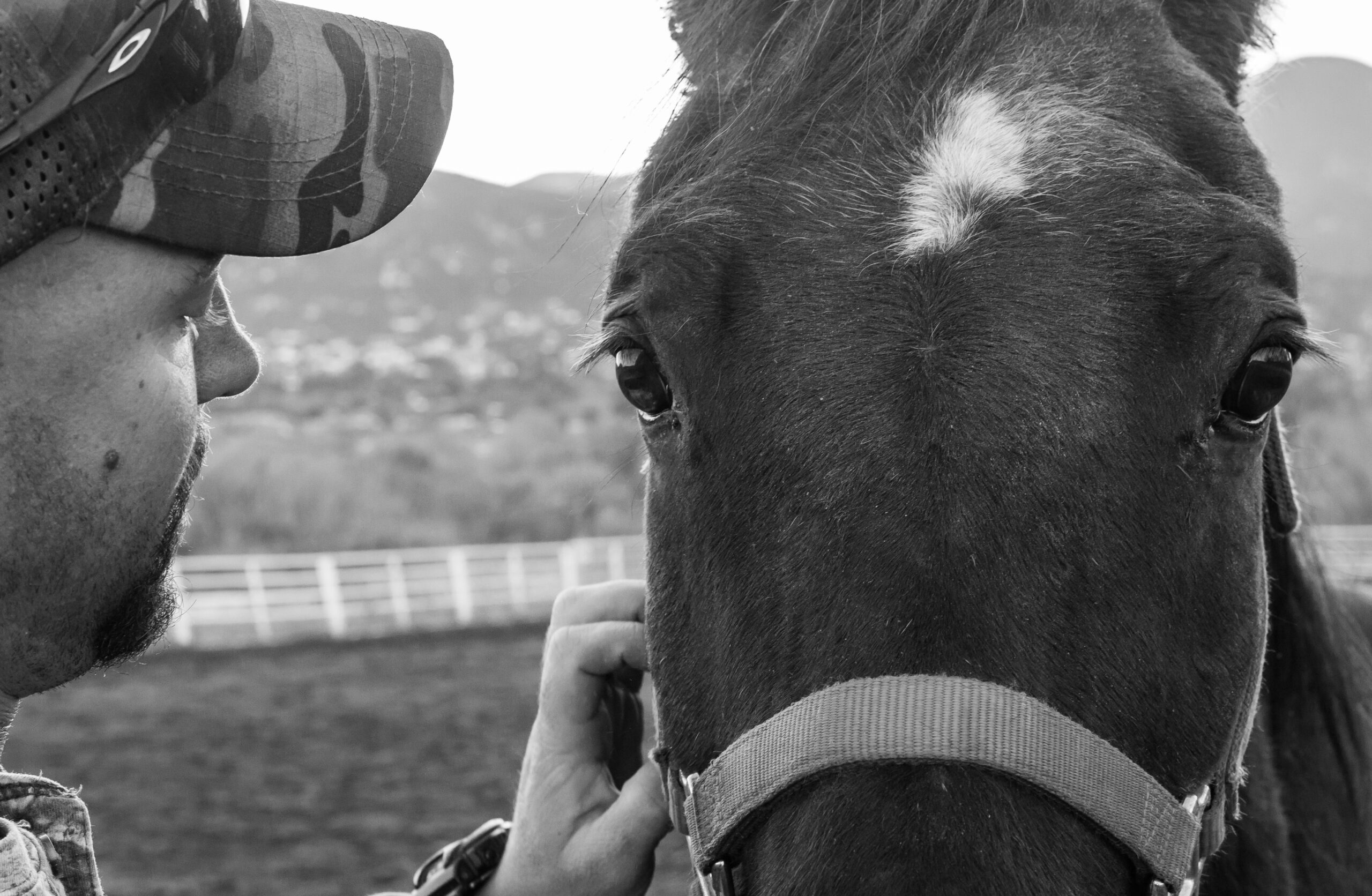 We may never know the weight of the burdens this veteran and many others carry for so long. At StableStrides, we are honored to be a part of veterans' healing journeys with horses.
Learn more and join the StableStrides family today at www.stablestrides.org