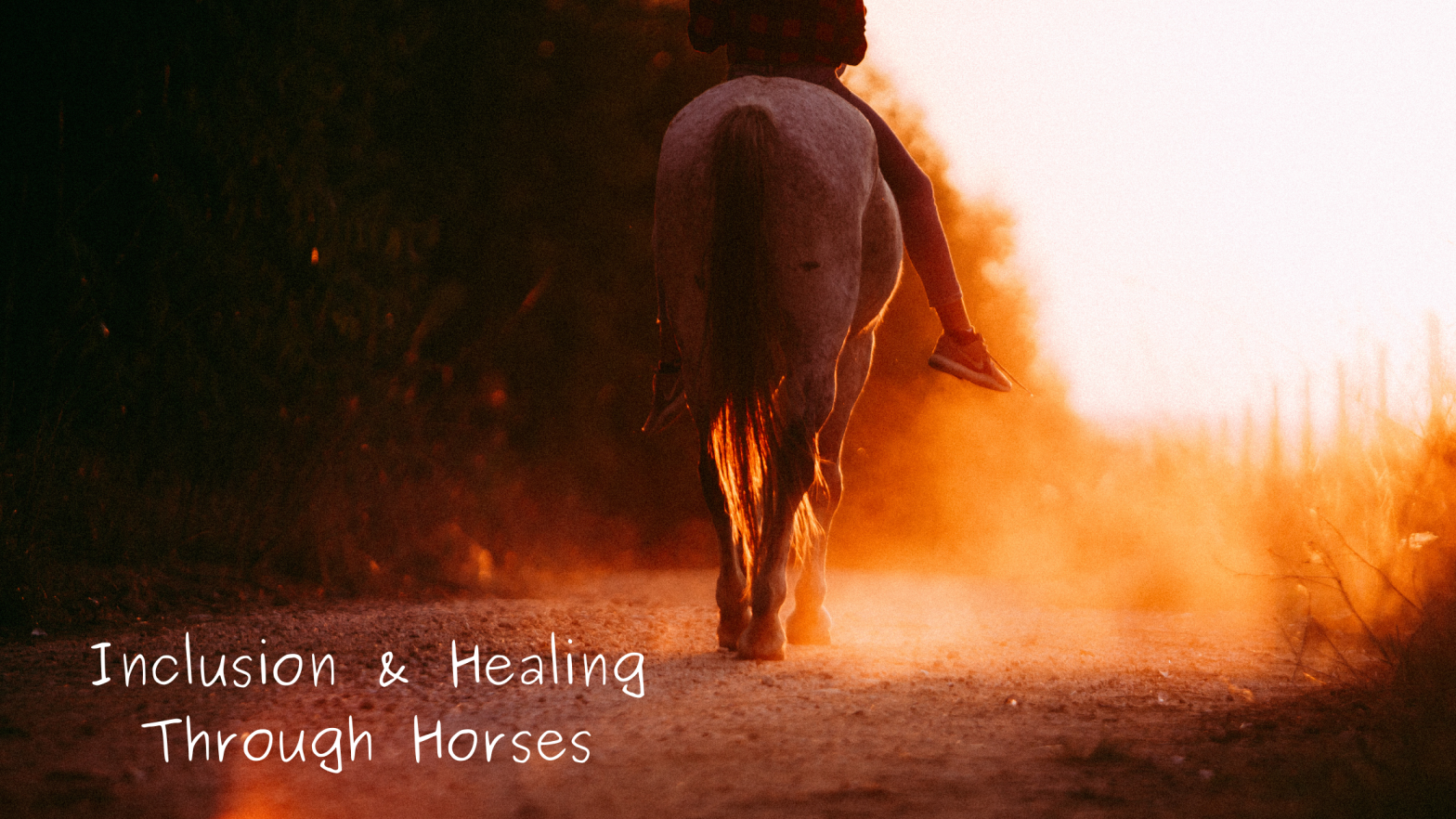 As we enter our 40th year, StableStrides is reflecting on how we can both celebrate and increase diversity and inclusion within our organization. Working in the healthcare field, diversity can be all encompassing. From how someone identifies, to their background/culture, to even current ailments. We aspire to make sure everyone has access to the healing that equine (horse) assisted services bring, from physical benefits to mental health therapy. However, historically our industry hasn't been set up to serve a diverse group of people – a fact StableStrides is fighting to change. The first step for us has been finding where we have shortcomings and setting up a plan to address areas where we need to grow.
Right now, we are working to ensure accessibility to all, with a focus on serving the veteran and military population in Colorado Springs. In 2020, 62% of the people we served were military or the family of military. We've focused on hiring instructors and administrators with military backgrounds or connections (including board members) to ensure we're meeting the needs of our community. From big things, like our annual Military Culture Awareness Training for all staff, to smaller issues like accepting TRICARE insurance, we are dedicated to improving accessibility. For us, the first step of diversity is creating a space where diversity is comfortable, encouraged, and understood.
We realized that many of our clients and volunteers rely on the public transit system, changing how we are approaching new locations. Right now, we have a downtown Colorado Springs location and are working towards a location in Fountain, which is close to both bus routes and Fort Carson. Making ourselves accessible to the many military bases in Colorado Springs is top priority for us, as equine assisted services can be paramount in all types of recovery and wellbeing.
In the non-profit sector, as in the for-profit sector, diversity is a complex and multi-faceted topic. Added to this is the history of inequity in both the equine and mental health fields. We realized one of our first steps is to be sure everyone is represented at StableStrides to create a more inclusive experience. Ensuring diverse groups are represented across all elements of StableStrides has become forefront in our diversity journey. It's amazing how seeing someone like "you" can make a newcomer feel welcome. We've already found holes in our staff that we are working to fix so we can welcome an increasingly diverse population, such as hiring on more Spanish speaking providers and volunteers.
It is important to us that everyone feels welcome at StableStrides, and we are constantly trying to improve and learn how we can serve people better. A big part of this is listening to people around us to understand where we have room to grow. Be it our clients, providers, volunteers, or donors we strive to be constantly better. That's been our biggest takeaway from the journey towards inclusion – always be willing to learn.
Click below to see the post on Home Front Military's website/blog.